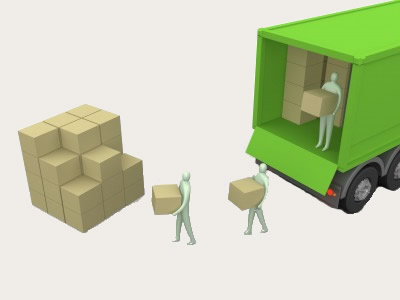 College Storage Made Easy
Campus Storage provides a seamless solution for moving and storing your belongings before a long summer break or a semester abroad. At the end of a college semester, your focus should be on friends, finals, and fun... not worrying about how you are going to move and store your belongings.
The Campus Storage Method
Sign up online.
Our logistics team will ship packing kits straight to your residence or mailroom.
A Campus Storage moving team will pick up your items directly from your room during your selected date and time.
Campus Storage will place your items into a secure and climate controlled storage facility.
When you return to school, Campus Storage will deliver your items directly into your residence or dorm.
Colleges Serviced
Babson College
Baldwin Wallace University
Boston University
Brandeis
Brown
Cal Poly San Luis Obispo
California Institute of Technology
California Institute of the Arts
Catholic University of America
Chapman University
Colorado School of Mines
Columbia / Barnard
Columbia College Chicago
Dartmouth
DePauw University
Duke
George Washington University
Georgetown University
Hampshire College
Howard University
Johns Hopkins
Loyola Marymount University
Massachusetts Institute of Technology
Naropa University
Northeastern University
Northern Kentucky University
Otis College
Pepperdine University
Pitzer college
Pomona College
Princeton University
Stanford University
Syracuse
Tufts University
UCLA
UCSB
UCSD
University of Arizona
University of Bridgeport
University of Chicago
University of Colorado (Boulder)
University of Notre Dame
University of Oregon
University of Pennsylvania
University of San Diego
University of Vermont
USC - University of Southern California
USC Storage Program
Wake Forest University
Campus Storage Philosophy
We pledge to provide you with world class customer service and care. Our customer service department is available around the clock for all possible questions or concerns.
We look forward to being your moving and storage solution during the best four years of your life!